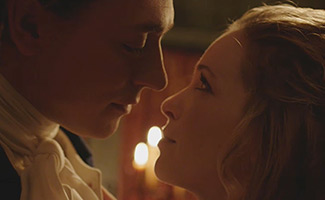 "I've just completed my mission. The recruitment of a young, talented agent who is willing to apply said talents in service of the Crown, for the aim of ending this reckless war. Tell me — have you ever been to New Jersey?" — Major John Andre to Philomena in Episode 2, "Who By Fire"
To evaluate the loyalty of one of his spies (an as-yet-unseen mole in a New Jersey unit of the Continental Army), John Andre recruits an enchanting actress named Philomena to serve as a "honey trap." With a keen eye for human weakness, Andre knows a honey trap is the best tool to use to test his operative.
Spies often use gadgets and other tricks of the espionage trade to collect information, but one of the simplest and most effective ways to garner intelligence is decidedly low-tech: Human intelligence, especially when coerced under compromising circumstances. The term for a spy who uses sexuality to extract information is "honey trap" (aka "honey pot"), and refers to a woman who dabbles in the trade. However, the art of enticement is not exclusively female — men, known in spy circles as "ravens," sometimes also get in on the action.
Continue reading "TURN Spycraft Handbook – The Honey Trap" »