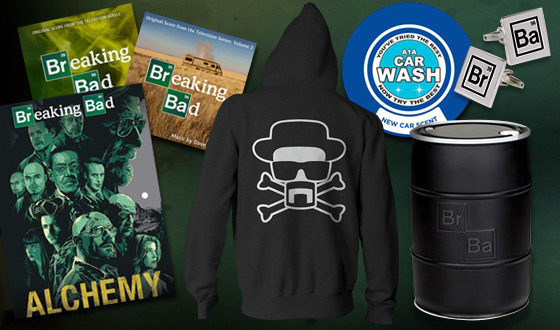 The holidays are here and with them, the stress that comes with trying to find the perfect present. Stuck for ideas? Here are some great holiday gift ideas for your fellow Breaking Bad fans.
Breaking Bad: The Complete Series Collector's Set: Indulge the binge-watcher on your list with all six seasons, plus 55+ hours of special features.
Breaking Bad Original Score, Volume 1: Switch up your seasonal soundtrack with  original music from series composer Dave Porter. Already have Volume 1? Then get Volume 2.
Breaking Bad: Alchemy iBook: This iBook features over 120 pages of original content and hundreds of interactive elements that allow a new way to experience the series.
Breaking Bad Official Store: T-shirts, jewelry, cuff links, sweatshirts and even an A1A Car Wash Air Freshener are for sale.