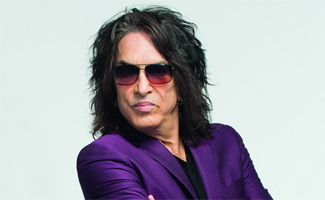 The KISS frontman, star of 4th and Loud and co-owner of the LA KISS Paul Stanley discusses the parallels between managing a rock band and managing a football team and the time he got tackled by an LA KISS player.
Q: You and Gene Simmons have said that you're really trying to shake things up in the AFL. Do you feel like sports in general could learn from what you guys are doing to draw in fans?
A: What we're really trying to do is to turn a sporting event into something much larger, something that you can bring your kids to, into something that someone who has no real knowledge of sports can come to and have a great time at. We have amazing dancers… We also have BMX bike riders, we have pyro, we have a live band. It's an event to be there. Clearly just the concept resonated with people because initially we sold 8,000 season tickets, so people were waiting and clamoring for something like this.
Q: You and Gene are pretty hands-on with the team. What skills from being in KISS are you bringing to running the team? Has there been a learning curve?
A: I think whenever you set out to do something, you have to believe that you can do it, and if you're smart, you surround yourself with people who can help you accomplish it. A great president is dependent upon a great cabinet. And for us to believe that we had the necessary skills to run a team would have been naive at best. So, between Brett Bouchy, who's been involved in AFL football for decades, and Schuyler Hoversten who worked with the Dodgers among others, and Bob McMillen who's been coach of the year in the AFL and on from there, we made sure we brought in the best people possible.
Q: You personally designed the uniforms. What goes into that?
Continue reading "4th and Loud Q&A – Paul Stanley (LA KISS Co-Owner)" »