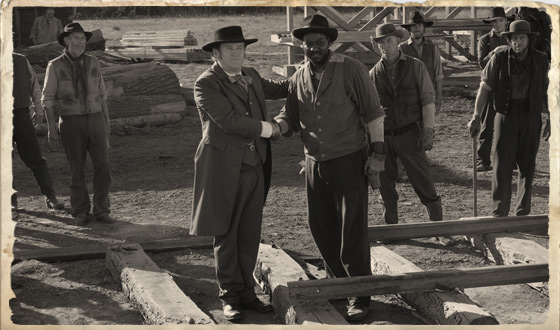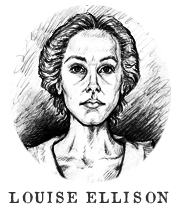 CHEYENNE, DAKOTA TERRITORY — Thomas 'Doc' Durant, former chief of the Union Pacific, regained control of the railroad today after the disappearance of former Chief Engineer Cullen Bohannon. U.P. board president Oakes Ames and General Ulysses S. Grant were both in Cheyenne to officially appoint Mr. Durant the new Chief Engineer.
The past year has been a tumultuous one for Mr. Durant, who last fall found himself charged with fraudulent accounting practices and detained in Hudson Prison in New York City. After his conviction was overturned by an appellate court, Mr. Durant traveled to a patch of land in the southern Dakota Territory and helped develop it into the railroad hub currently known as Cheyenne.
With his position reclaimed as primary stockholder in Credit Mobilier, Mr. Durant served an injunction on Cullen Bohannon and the Union Pacific for Mr. Bohannon's alleged mismanagement of railroad construction. Though Mr. Bohannon was nearly deposed following a competency hearing, General Grant arranged for a 20-day trial period, allowing that if Mr. Bohannon could put 'end of rails' in Cheyenne by that time, he would retain his position as Chief Engineer.
The milestone was reached shortly after lunchtime on the day of the deadline, but Mr. Bohannon was not present to witness it. He has been missing since a group of masked riders attacked the town of Cheyenne and kidnapped him. Though Mormon 'rough riders' are suspected, the U.S. Army has said there is not enough evidence to enter into a conflict with the nearby Fort Smith.
Continue reading "Louise Ellison Column – Durant Takes Over as Union Pacific Chief Engineer; Work Continues" »